Choosing appropriate side dishes can sometimes be tricky, especially if you're cooking a main for the first time. If you're wondering what to serve with duck breast, I have you covered with this collection of delicious duck side dishes perfect for any occasion.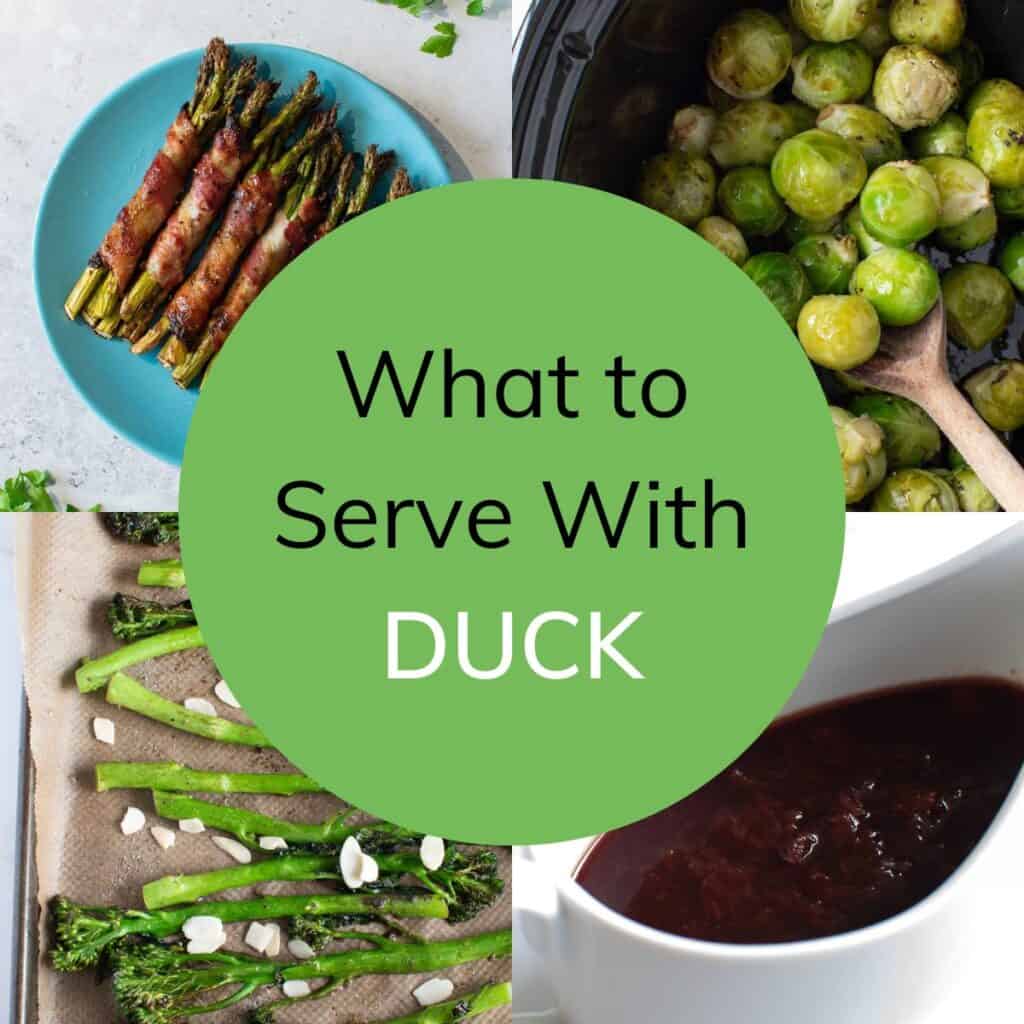 This post may contain affiliate links. Read more about it in the privacy policy.
Sauces for duck
I highly recommend serving your duck breast with a delicious sauce. Duck pairs nicely with a hearty, creamy sauce like gravy, or a sweet and fruity sauce, like plum sauce.
As duck is popular to serve with Asian dishes, you can also go for a more flavorful sauce such as a ginger sauce.
🥃 More SAUCE RECIPES from Hint of Healthy
Vegetable side dishes
No dinner is complete without a delicious vegetable side dish or two! Select your side dish based on what kind of flavors or marinade you cook your duck in.
Christmas Duck Side Dishes
Duck is a traditional Christmas entree. If you're preparing a holiday meal, why not pair the duck breasts with a seasonal accompaniment?