This classic by Judith Willis has finally been republished with a new design and updated information. The Food Bible aims to be a simple encyclopedia for all things food and nutrition, and to help people make informed choices regarding their eating habits.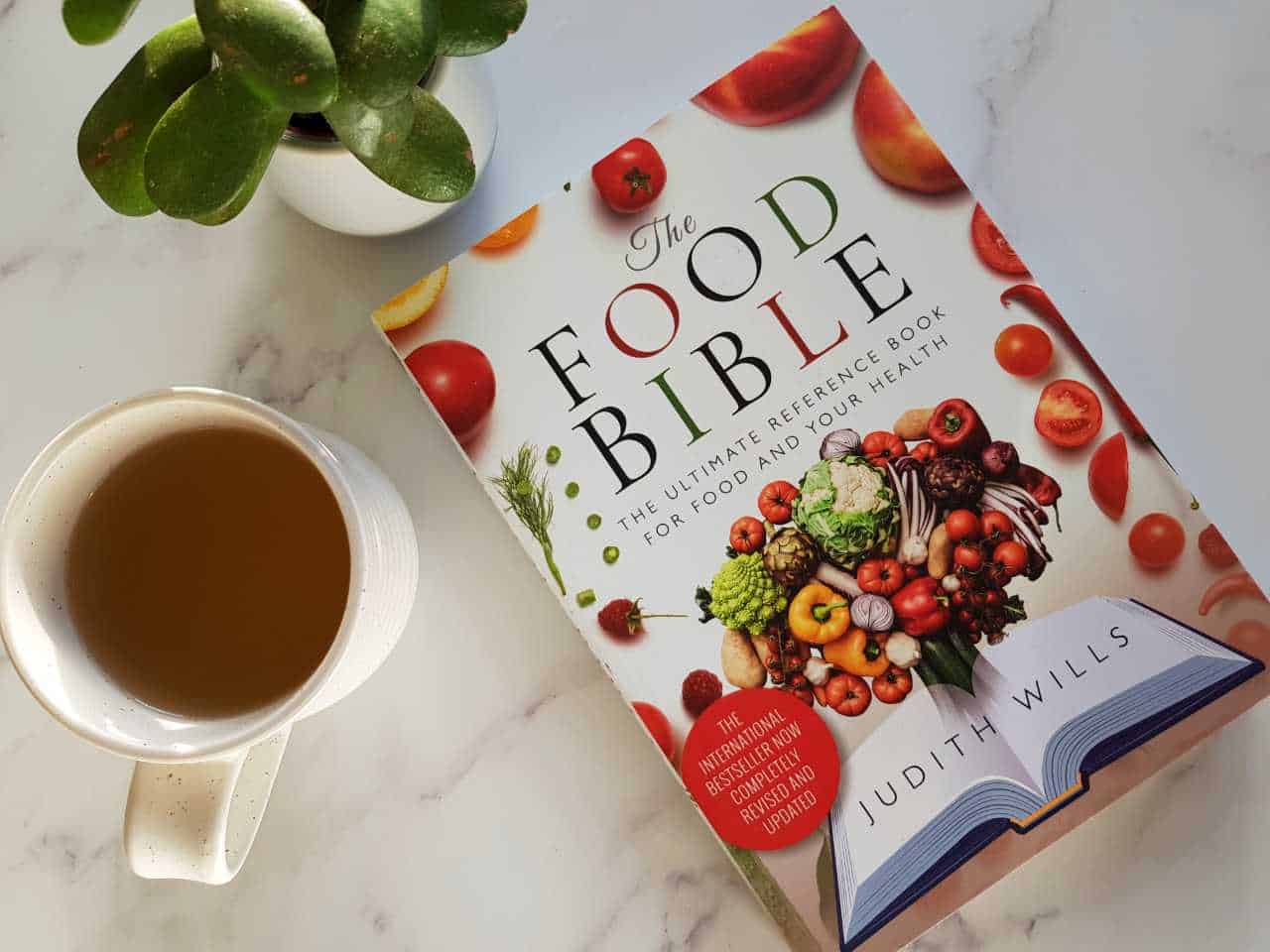 Disclaimer: This product was received for free in return for an honest review. All opinions and thoughts are entirely my own.
This post may contain affiliate links. Read more about it in the privacy policy.
Layout and information
The book is separated into six sections, each of which has multiple chapters. There is a chapter for everything I could possibly think of; from nutritional breakdowns of food items, to an explanation of how you can develop healthy eating habits. There are chapters for how you should eat to prevent or treat certain illnesses and diseases, and even a weekly meal plan to prevent cancer.
Chapters on pregnancy, nutrition for all life stages, and weightloss answer most basic questions you would ever have about diet and nutrition.
Meal ideas are scattered throughout the book to supplement each chapter, and recipes can be found in its own section.
Nutritional advice
The author does a great job of explaining nutritional components in an easy to understand way. The Food Bible really lives up to its name by including everything you would ever think to question about nutrition, but in a managable way that does not overwhelm. The updated version of the book includes new research, and deals with common misconceptions about healthy eating. Although at a basic level, the extent of information about vitamins and popular diets should satisfy most readers.
Willis also appears very impartial when explaining diet fads and relevant questions like "is meat healthy?" and "why do some people cut down on their carb intake?", and presents the information and research available without argumenting for either side.
This book simply hands you the information you need to make your own informed choices and learn what healthy eating habits look like in 2020.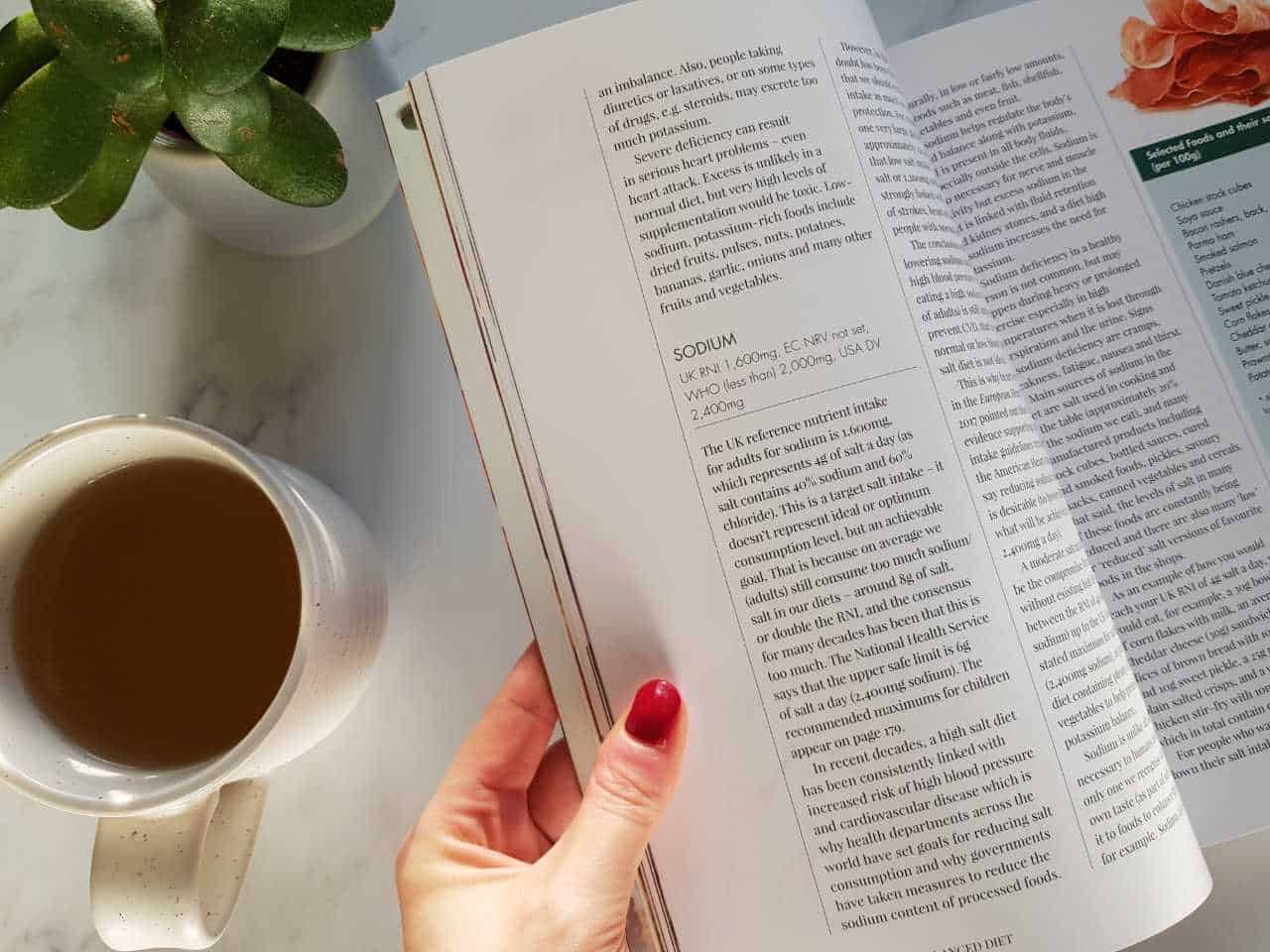 Recipe test: Chipotle lime chicken
This recipe has a long list of ingredients, but turns out to be very easy to make. The instructions are easy to follow, and the result is a hearty chicken dish that can be paired with any of the side dishes from the next chapter.
I am surprised by the long cooking time suggested, and found that my chicken was done after less than half of the time. I therefore had to slightly change the instructions, but I was very pleased with the result.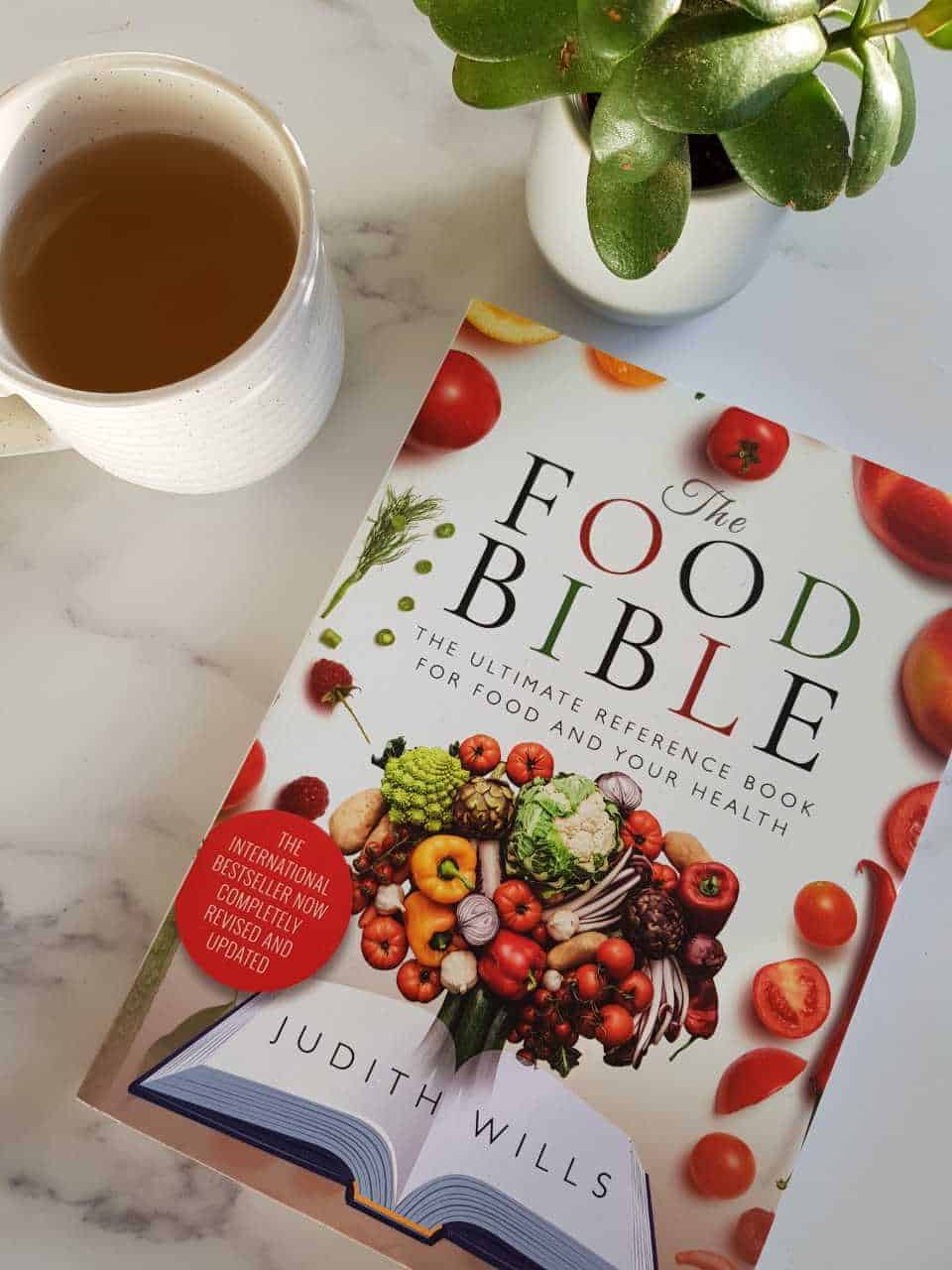 The Food Bible - A great supplement
This book perfectly manages to do exactly what it is trying to achieve. By reading it through, you will learn how to assemble healthy meals to fit your individual needs. The book can also be used as a reference book, and is a great supplement to your cook book collection.
The recipes are easy to follow, and the recipe I tested had great results. Throughout the book you can find enough nutritional information to learn exactly why these recipes are healthy, and how you can adapt them to your personal needs. The Food Bible does not attempt to be a cook book itself, but can rather be used to help you analyse and understand the nutritional details of recipes you find online or in cook books.
I highly recommend the book to anyone who is interested in learning more about healthy eating habits and nutrition.